---
{{item.currency}} {{pricing}}
---
---
{{item.currency}} {{pricing}}
---
{{item.currency}} {{pricing}} - Out of Stock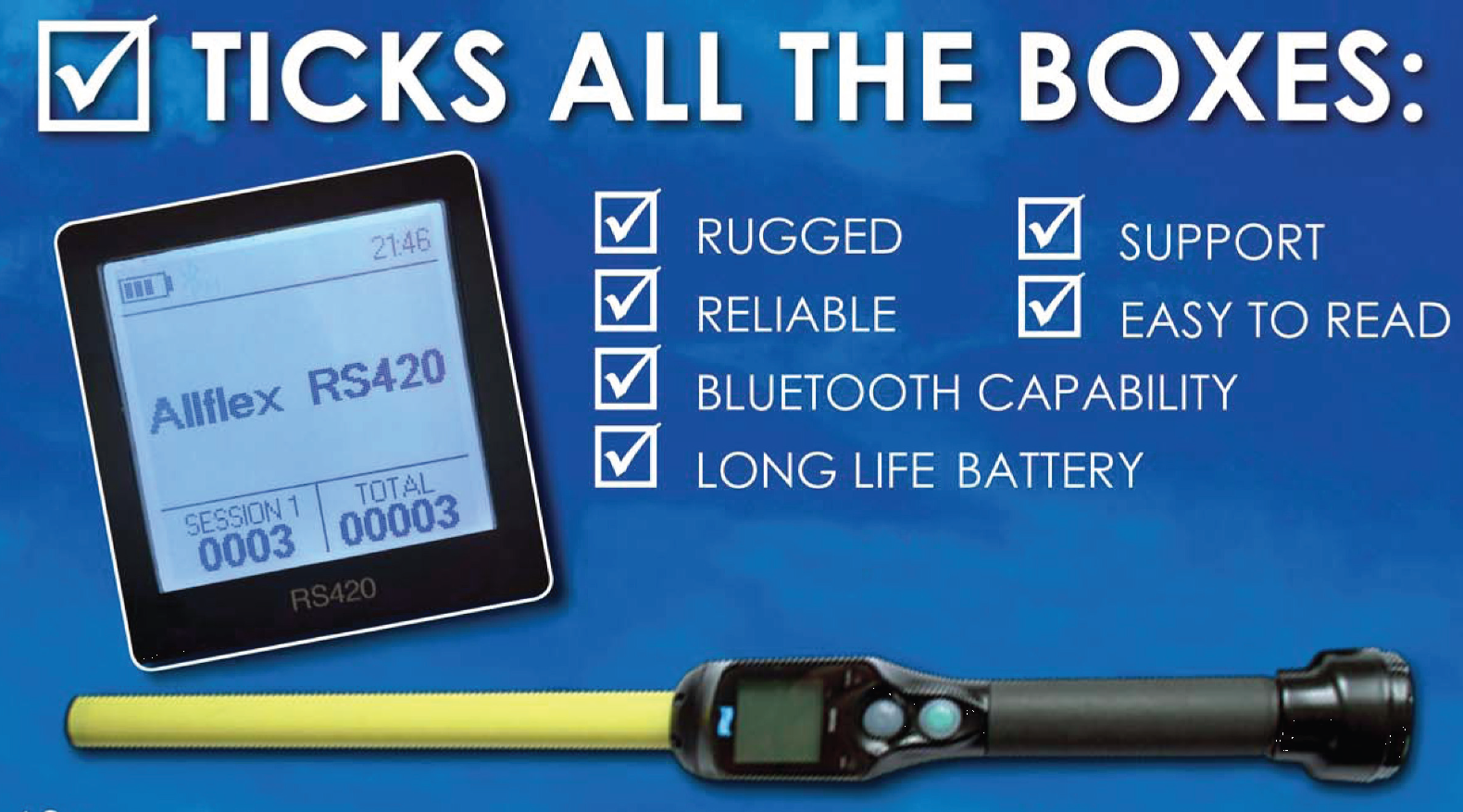 User Friendly Features
Large backlit screen.
Easy to Read in sunlight or darkness.
Display Shows EID in large, easy to read numbers.
Vibration, audible beep and flashing green light on tag read.
Fast charge, long life battery charges in less than three hours.
Battery runs for 8 hours in continous reading mode and 16 hours in eco power mode.
Bluetooth inbuilt with ability to set up fast connection to three bluetooth devices.
Bluetooth compatability with Android and Apple products.
Ability to upload cross-reference files:
To identify animals in a mob for treatments/ drafting.
To identify extra animals in a mob.
To draft stock.
Extremely robust reader that passes rugged industry water-resistance and drop tests.
USB upload/download to/from USB memory stick.
USB connection to computer.
Two button navigation of the control features menu.
Rugged, reliable, durable.
Rubber anti-slip gripping surface.
Stores up to 100'000 records in sessions with time and date stamp.
Increased read ranges of up to 42cm from the tip for HDX cattle tags or 30cm for HDX sheep tags (in best orientation).
Dedicated backup and support staff.
One year waranty.
Fullt ISO compattable and reads all brands of electronic tags that meet ISO11784 & 11785 standards.
Customised session names
the user can choose their own preconfigured session names.